11/20 - Gold Award Training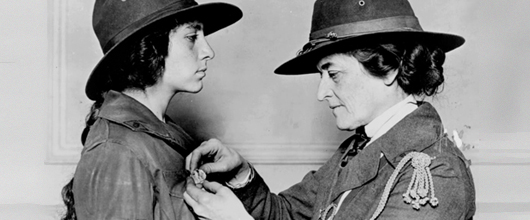 Date:
Wed Nov 20, 6:00 PM
- 7:30 PM MST
Location:
Girl Scouts of New Mexico Trails
Interested in your earning your Gold Award but not sure where to start? Brainstorm ideas with the Gold Award committee and other girls, formulate a plan, and begin your journey to Gold!
The Girl Scout Gold Award is the highest award a Girl Scout can earn. Once achieved, it shows colleges, employers, and your community that you're out there changing the world. Join a century of women who have done big things.
You can pursue your Girl Scout Gold Award if:
You're in high school (ninth through twelfth grade, or equivalent)
You're registered as a Girl Scout Senior or Girl Scout Ambassador
You have completed two Senior or Ambassador Journeys OR earned the Girl Scout Silver Award and completed a Journey
To register contact Vanessa Wheeler at (505) 923-2525 or by email.