4/14 - Destinations Travel Meeting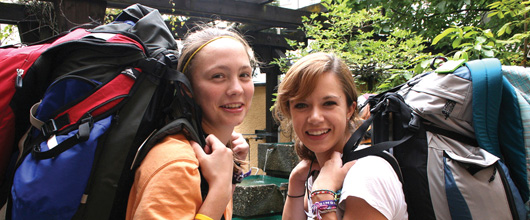 Date:
Tue Apr 14, 5:30 PM
- 6:30 PM MST
Location:
Girl Scouts of New Mexico Trails
Where in the world will Girl Scouts take you? Girl Scouts offers many travel opportunities so girls can see new places, meet new people and learn about different cultures and ideas. Make friends from all over the country as you travel with Girl Scouts from different states, see and learn new things, and pack your bags full of inspiring, life-changing experiences and memories.
Join us to learn about Girl Scouts Destinations and Upcoming Council-Sponsored Travel opportunities. To register contact Vanessa Wheeler at (505) 923-2525 or by email.