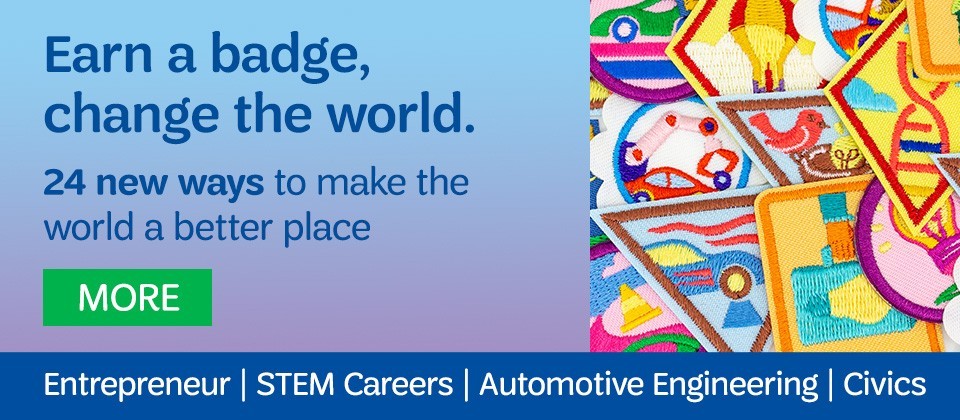 Entrepreneurship
When you think Girl Scouts, you probably think cookies, but WE GO BEYOND COOKIES (although we're super proud of being the largest girl-run business in the world!). 
We provide the girls with opportunities to explore different career paths (traditional and non-traditional), networking skills, and mentorship options. As entrepreneurs, girls gain essential life skills and work as a team to accomplish common goals and solve problems, while building the confidence they need to shine as girls, as young women, and as future leaders. And did we mention fun? They have lots of that along the way, too.
Goal-setting & Financial Literacy - Want to start your own business or earn money for a trip to Sangam? Let us help get you there!
Decision-making- Thinking of starting a business, but unsure of how to price your product? Girl Scouts know-how! Want to learn how to negotiate? Our girls can do that too!
Business ethics- Reputation and being socially responsible means a lot in the business world, we want to help our girls understand how to build their brand by understanding business ethics!
 "The idea that you are the leader of your own life helps to build confidence in your ability to create your own vision and implement your goals. Once you embody this, it will naturally carry over to how you lead others." – Sylvia Chavez, GSUSA CEO
* Career Shadowing.  Our girls are interested in everything from the arts to zoology! We want to set them up for success by partnering them up with community members who share their passions. Email [email protected] to get involved!