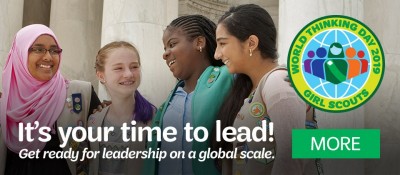 It's your time to lead. On February 22, girls from more than 150 countries will come together to explore the global dimensions of Girl Scouting and take action to change the world for the better. The theme for this year's World Thinking Day? Leadership! (Now that's an idea we can all support!) Check out our new resources designed to make this World Thinking Day one of the best ever.
Continue >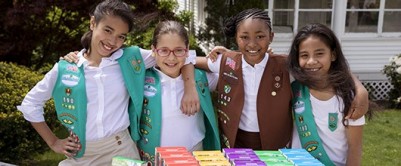 What's her barrier-breaking, goal-crushing, world-changing superpower? Encourage every Girl Scout you know to enter the 2019 Cookie Pro™ contest, and let us know! Girl Scouts and the inspiring DC Super Hero Girls™ are teaming up to give girls the Cookie Entrepreneur Experience of a lifetime, including a trip to sunny California; she can share her unique cookie story for a chance to win—and unlock a special patch!
Continue >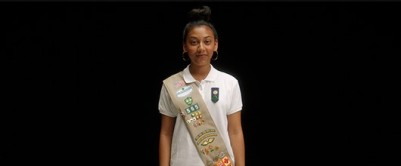 Whether your girl is part artist, part scientist, or part explorer, Girl Scouts is where she can pursue what she loves and blaze new trails. Here, girls take on leadership roles in a girl-led space and develop skills they'll use to make an impact. Watch the new video to see current Girl Scouts show the world they know who they are and what they're made of—they're all Girl Scout! 
Continue >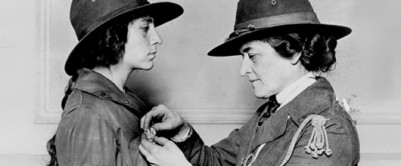 Girl Scouts of New Mexico Trails is proud to recognize the accomplishments of the young ladies throughout our council who have dedicated their time and energies to creating a better future for their community. Through their efforts they have earned the Gold Award - the most prestigious award in the world for girls - and the most difficult to earn.
Continue >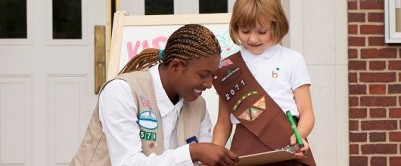 Girls are first at Girl Scouts. And they always will be. Girl Scouts is her home turf, her go-to place where she's free to try new things and just be herself, no matter what her interests are. And now there's even more to explore, with new badges in robotics, outdoor adventuring, cybersecurity, and environmental stewardship—to name just a few! Join or volunteer today, and give her the tools to shine!
Continue >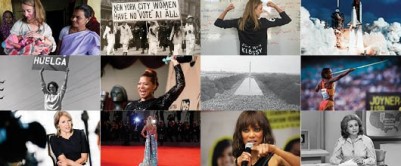 Girl Scouts prepares girls for a lifetime of leadership, success, and adventure. Our new PSA features inspiring Girl Scout alums who show how an unstoppable woman on a powerful mission can make huge impact. They've changed the world---and that's a job for a Girl Scout!
Continue >