Adventure Ahead!
Girl Scout volunteers are community-builders, champions of fun, and role models for what it means to lead with your heart. And because of your support, Girl Scouts of all ages are emboldened to chase their dreams and make a positive impact in their communities and across the globe. Your mentorship and encouragement are powerful and make a difference—and your girls will carry that support throughout their lives. Thank you for all you do.
This guide is designed to support busy troop volunteers on the go. You can easily find what you need to get started on your Girl Scout journey and search for answers throughout the troop year.
Get started by browsing through these sections: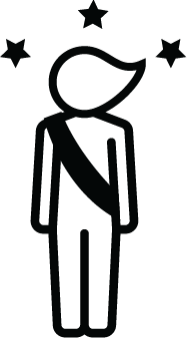 New troop leader? We've got you covered. Check out the New Leader's Guide to Success, a resource designed especially for you. Plus, council staff and volunteer coaches are ready to help throughout your first year and beyond!
Girl Scouts of New Mexico Trails New Leader Guide
---
Connect with Girl Scouts of New Mexico Trails

Headquarters – Albuquerque Service Center

Girl Scouts of New Mexico Trails, Inc.

4000 Jefferson Plaza NE, Albuquerque, NM 87109
Telephone: (505) 343-1040; Fax: (505) 343-1050
Email: [email protected]
Hours of Operation: Monday-Thursday 8am-5pm, Friday 8am-12pm
Web: www.nmgirlscouts.org
---
La Tienda

Located inside the Albuquerque Service Center
Email: [email protected]
Web: www.NMGirlScouts.org/Our_Shop.aspx
Tel: 505-923-2522; Fax: 505-338-2360
---
Council offices around our jurisdiction
Eastern New Mexico

P.O. Box 5824  
1200 N. Thornton Ave.
Clovis, NM  88102
---
Follow Us on Social Media
Facebook: www.Facebook.com/NMGirlScouts
Pinterest: www.pinterest.com/NMGirlScouts/
Snapchat: Follow us by adding username: nmgirlscouts
Twitter: www.Twitter.com/NMGirlScouts
Instagram: https://www.instagram.com/NMGirlScouts/ 
TikTok:  https://www.tiktok.com/@nmgirlscouts
---
Property Reservations
Girl Scouts of New Mexico Trails has two camp locations and our Albuquerque headquarters that offer a variety of group experiences. Did you know you can rent camp for your family vacation, a company retreat, team building getaways, or a family reunion? Both camps offer family, resident, winter, and troop camping experiences. In the off-seasons, both camps are available for rental by Girl Scouts and outside user groups alike. To rent a space at camp or our Albuquerque headquarters, call us at 505-343-1040 or email [email protected].
Rancho Del Chaparral

70 Forest Road 539, Cuba, NM  87103
Features: Covered Wagons and Hogans for sleeping quarters
Camp Elliott Barker
79 Westridge Road, Angel Fire, NM  87710
Features: Canoeing, High/Low Ropes Course, Zip line
---
© Copyright 2009–2021 Girl Scouts of the United States of America.  All rights reserved. All information and material contained in Girl Scouts' Volunteer Essentials guide ("Material") is provided by Girl Scouts of the United States of America (GSUSA) and is intended to be educational material solely to be used by Girl Scout volunteers and council staff. Reproduction, distribution, compiling, or creating derivative works of any portion of the Material or any use other than noncommercial uses as permitted by copyright law is prohibited, unless explicit, prior authorization by GSUSA in writing was granted. GSUSA reserves its exclusive right in its sole discretion to alter, limit, or discontinue the Material at any time without notice.